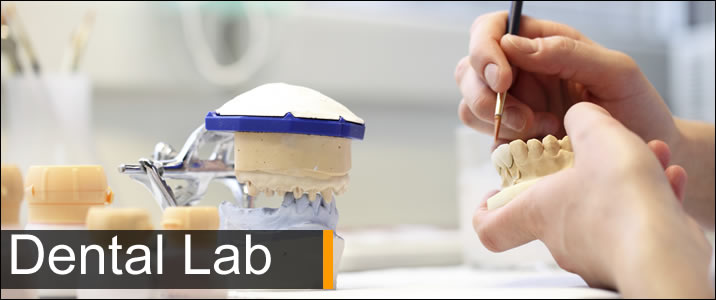 Dental Lab(CAD-CAM)
CAD-CAM is Computed aided design-computer aided manufacture In our dental lab, we have specialized machine which records the tooth structure and prepares anatomic crown, formed of zirconia (esthetically & functioning superior) than all other material available yet.
Zirconia crown are metal free crowns with great strength (strength more than metal) and does not change color with time like other material. Because of its metal free nature, the blackness of metal is also not reflected from the outer surface.
Hence, not just making it superior in strength but also in esthetics. In our dental lab, we also prepare ceramic and metal crowns in short period of time. Crowns can be inserted in the same day of tooth preparation.